FPF s franchises around the country have been adding a piece of equipment to their gyms called the Total Body Enhancement. In this article, we will explain exactly what it is, how you can use it and what the pros and cons of this latest piece of red light therapy technology.
Table of Contents

– What is Total Body Enhancement?
– How to use Total Body Enhancement
– Total Body Enhancement User Guide
– What should I wear in the total body enhancement machine
– Who should not use the Total Body Enhancement machine?
– Total Body Enhancement pros and cons
– Total Body Enhancement machine side effects
– What is unlimited Total Body Enhancement?
– Who makes the Total Body Enhancement machine?
What is Total Body Enhancement?
Total body enhancement is the name given to a red light therapy booth combined with a vibrating footplate that Is manufactured by a company called Beauty Angel and is designed for use in planet fitness gyms throughout the country.
This piece of equipment looks like a stand-up tanning booth, and that is mostly what it is, minus the UV tanning tubes. There is no UV produced in this booth and it is not designed to be used with any form of UV light source. The tanning tubes are replaced with Red Light Therapy tubes that emit a safe, visible red light.
The exact wavelength is unknown to us although we have emailed the company asking for the specification. Once they provide us with the answer, we will update this article. As it is visible red light, you can be sure the wavelength is somewhere between 620nm and 750 nm.
**Update Jan 22nd 2019. Although we have heard no response, we have read elsewhere that The lights are in the 580nm- 700nm range **
Each booth contains these red light tubes on every side providing your entire body with a blast of rejuvenating red light.
In addition to the red light producing bulbs, the booth also contains a vibrating foot plate named the Vibra Shape. The Vibra Shape has four different intensity settings. We won't go into the science of that on this page, but studies have shown that whole body shaking can provide similar metabolic benefits as walking on the treadmill, excluding the cardiovascular benefits.
The below is taken from the Beauty Angel website about the Vibra shape platform
Thanks to Vibra Shape, the BEAUTY ANGEL not only offers an innovative Beauty Light treatment, it also provides training that is easy on the joints. The patented see-sawing function simulates normal walking, which means the side-alternating vibration plate is a 100% physiological training method. It trains all of the muscles from the legs up into the abdomen and back. Regardless of whether you are young or old: The four individual Vibra Shape programmes will help you to achieve your goal quickly. In the total privacy of an enclosed booth, naturallyBeauty Angel website
How to use Total Body Enhancement
You can use total body enhancement whenever you like. The manufacturers recommend that you use the booth 2-3 times, for 12 minutes over a period of 90 days. and leave 24 hours between sessions.
Ideal use of the total body enhancement booth would be post workout. One of the best parts of red light therapy is that it stimulates natural repair and reduces inflammation which is ideal if you have either been lifting weights or have had a hard, cardiovascular workout.
The vibrating platform on its lower sessions acts like a massage by shaking your muscles with gentle vibrations. Great for loosening up after a workout.
The higher intensity levels are designed to mimic the effects of walking on a treadmill so you may want to avoid that if you have already had a hard workout.
You do not need to use if post workout. You could use it as a standalone treatment. We won't go into all the benefits of red light therapy here but take a look at our "Almost everything you need to know about red light therapy" page for a better understanding of how this can help you.
A common question we are asked is "how do I use the machine?". From people we have spoken to, the staff at planet fitness aren't sure how and why people should use this and instructions are not freely available.
Planet fitness, if you are listening, add some instructions to the booth or at the very least train your staff how to use it!
We have tried to put together a explanation of how to use the machine below. You need to be aware that each planet fitness gym that has Total body enhancement booth may have slightly different models, but hopefully, the below picture should at least help guide you as you figure it out.
Total Body Enhancement User Guide
Before you begin, here are a few pointers:
Remove all Jewellery, including piercings.
For best results, remove any cosmetics
Stand up straight and in the center of the device during the application.
Bend knees slightly.
Use overhead straps for support and to increase muscle tension.
Wearing eye protection or keeping your eyes closed is recommended
Each 12 minute program starts with a warm-up phase and ends with a cooling-down phase. A vibration program normally lasts for 10 minutes of the 12 minute session. The lamps will remain illuminated for the entire 12 minute session. Voice guide prompts will inform you at the start and end of the VibraShape session.
The VibraShape allows you to choose from four different programs, each offering varying levels of targeted muscle stimulation, exercise and massage intensity.
To control the total body enhancement machine, you will need to use the controller that is located inside the booth.
Climb into the booth, close the door and position yourself in the middle.
Now you will need to select the vibrating intensity. To do this:
Press left or right on the controller (#2 or #12 on the diagram) until the feet icon is lit up.
Press up or down to select the required program.
You will see a number in the display, this is the program you are selecting. Number 1 is the gentlest and number 4 is the most vigorous.
It is recommended to start with number 1 so you can experience the vibration and see if you have any adverse effects.
To begin the 12 minute session: press the start button.
The platform will begin vibrating and the lights will come on. To just switch off the lamps but leave the vibrating platform on, press the start/stop button. To turn everything off, hold down the start/stop button.
You can turn the fan speed up and down too Just use the left and right arrows buttons to select the fan icon and then press up or down to choose a fan intensity level.
During this process you should hear a voice guide as you press the buttons. If you do not here this, you can switch it on. To do this, press left or right until the voice guide icon is lit (#10 on the diagram) and then press down.
What should I wear in the total body enhancement machine
If you are using the machine for the vibration feature only then it doesn't matter what you wear. Just wear your usual gym clothes / active wear.
If you want to take advantage of the red light therapy then you must expose the areas you want to treat to the red light. Red light does not penetrate through clothes. It must shine directly on your skin.
We would recommend exposing as much of your skin as you can or as you feel comfortable with. If you are going to spend time in one of these machines you might as well take full advatage.
While we do not recommend going nude (you don't want to give anyone an unexpected shock!) being in your underwear would allow you to preserve your modesty as well as exposing a very large area of your body to the light source.
Who should not use the Total Body Enhancement machine?
The manufacturer states that the following should not use the machine:
People with a body weight of more than 300 lbs
Pregnant women
People with epilepsy
People with illnesses which cause light sensitivity or are aggravated by light.
People younger than 18 should have parental permission
People who take medication or herbal remedies which cause light sensitivity (e.g. antibiotics, anti-inflammatory agents, antifungal agents or St. Johns wort).
People with DVT (Deep Vein Thrombosis)
People with fresh wounds following an operation or surgery
People with pacemakers
People suffering from retinal detachment
People with acute osteoporosis
Total Body Enhancement pros and cons
There really aren't any cons to using this machine. Especially if you already have a planet fitness gym card. There are only two that I can think of;
The lack of guidance about how to use the machine
You will need to upgrade your basic gym membership to the planet fitness black card (more on this below)
In my opinion, both of these are minor points.
The pros are extensive. If you have read through this site, you will know that we are passionate about red light therapy and all the benefits it brings. For those of you who are going to a planet fitness gym already or are thinking about joining, below are just a couple of pros that I think you will find useful.
Build up of Collagen in the skin
Improved complexion
Skin that feels better
Reduction in skin roughness
Fewer fine lines
Total Body Enhancement machine side effects
Other than feeling a little odd standing on a vibrating platform or a little stupid not knowing how to turn the machine on there are a couple of other side effects that the manufacturer warns about.
Itching in regions of the body being trained
Nausea and vertigo
Rapid and brief drop in blood pressure
Rapid hyperglycemia in the event of diabetes
These are all linked to the use of the Vibra Shape. Vibrations can cause or aggravate health problems. If you are unsure if you have a problem that could be aggravated it is wise to speak to your physician before using this machine.
While I have not experienced any of these, everyone reacts differently to different stimuli so you should be careful on your first try of this machine.
What I can inform you of with certainty is that there are no noted adverse side effects of red light therapy currently. In all the studies done (over 4000 to date) no negative side effects have been noted.
What is unlimited Total Body Enhancement?
Unlimited total body enhancement is a feature with the most expensive Planet fitness membership option. When I say most expensive, it isn't expensive at all! It usually costs $21.99 per month although this does vary by location.
This membership is known as the Planet Fitness Black card. It allows you to have unlimited to total body enhancement sessions at no extra cost, provided the planet fitness franchise has one of these booths and is a participating location.
As red light therapy sessions in beauty or tanning salon can potentially cost more than this for one course, it is a good bargain
Who makes the Total Body Enhancement machine?
A German company called Beauty Angel makes the total body enhancement machines. Beauty Angel is a brand of a larger company called the JK Group. This group of German companies has been manufacturing wellness and beauty equipment for over 40 years and has representation in more than 50 countries.
---
Photos used in this article have been used with thanks, under the creative commons license from the following sources:
jeepersmedia | osseous |Samsclub
---
Do you like this article?
If you have liked what you have read, please consider purchasing a light through one of our affiliate links. You will get the best prices on the internet of which we get a small commission. This takes no extra effort on your part and helps us to keep the website running and helps fund our reviews and provide quality content for our readers.
Red Light Therapy at Planet Fitness for Fat Burning
Battling weigh loss and being overweight is something many of us are facing. There are lots of options to help, we know that for sure. However, there is no assurance about how much such stuff can effect our health. Well, if you are looking to know how to use red light therapy at planet fitness then here is everything that you need!Well, Red light therapy at planet fitness via using a vibrating device which can help in achieving the Weight loss by increasing collagen secretion in the body. The complete process completed by using an enhancement device for the body. For results, you have to use the device according to the time given.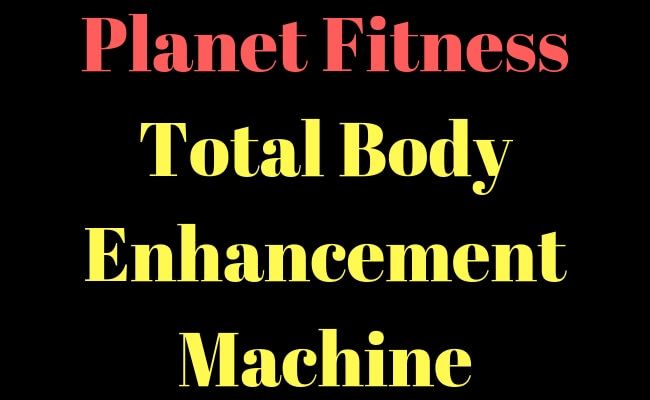 At planet fitness, you have to follow the basic techniques for achieving the results that you want. Its recommend sticking with the given rules as it will help you in getting the results. The red light therapy proved its efficiency as there are lots of people who got the positive results and it also helped in losing the unwanted fat from the body.
How red light therapy works at planet fitness:
Well, there are super easy procedures that need to follow. Here are the steps that are requiring when you are going for red light therapy at planet fitness:
The device of red light therapy is installed on your body, mostly covering the fat part which includes belly, thigh, and waist.
As well as Laser Acupuncture Pens Also works for your body weight loss in a healthy way.
Then the level of the device is set according to your skin heat tolerance limit. Mostly it takes 5 to 20 minutes
By the device, your body collagen starts producing more. And with the help of vibration, the rate will speed up which help in using the extra fat on your body.
The instructor will do the necessary procedure and instruct so you can use it for the another part
Well, using the device on a daily basis will help you in controlling the fat. It's much more speedy process and takes less time to gain the body you want as compared to following another procedure in fat burning.
Well, what is the best part of the complete thing is you don't have to go anywhere for losing the fat. You can do it at your own and Joovv light panel will help you in saving your time. Joovv Light panel is specially designed considering all clinical potency; also the device is made to the people can do the whole procedure at their won without going anywhere. It does not only to make the entire thing convenient and comfortable, but the fat burning process can do according to the way you like. However, for that, you have to use the device every day around 4 – 5 minutes.
Why Joovv light therapy panel?
Joovv light therapy comes with the shape of rectangular and covering the area approx. 4 feet x 2.5 feet which help in doing the treatment by taking the large section of the body? Well, different devices are various but they mostly available in small size which hardly covers the fat burning area.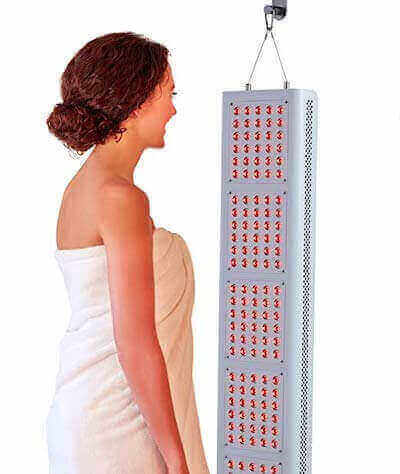 The thing is, such a device takes more time and deliver less effective results. In Joovv light therapy is equipped with 150 arrays of LEDs covering different wavelength, i.e., 660nm, 850 nm and a combination of both depend on your choice. Also, there is a polyethylene panel with rear fans which is designed to keep the array cool. It also helps in boosting the bulb's lifespan.
You can easily use the panel, hang it anywhere you like. Also, you are getting pulley device so you can have the right height. Also, you get 10-foot power cord with three prongs. Apart from that, it comes with a timer and goggles for protecting your eyes.
It's easy to understand the panel as the complete panel is user-friendly. You don't have to put it or hang it, instead of that plugin power to the nearest socket. However, it's important to make sure that your skin is clean before you go for the therapy. As your skin will absorb the light as well as heat and for that, your skin should be chemical free or direct free. For the best results, you have to use this panel for at least three or six weeks.
Here is what you are going to get in red light therapy- What are the benefits that you must know
Well, there are lots of things where red light therapy helps a lot. Not just that, the treatment is also extremely beneficial for different issues related to skin, eyes, fat burning, etc. For knowing better here is a list of things which will help you in understanding more about what does red light therapy do:
#1 Boost in the production of collagen and skin-repairing
Red light therapy can be beneficial when it comes to skin repairing. Also, it helps in boosting up the collagen, Apart from that it also helps in:
If you want to have clear skin, tone and also want to maintain texture, red light therapy can be the best option. As it helps in doing all that thing
It is also good for making the stretch marks or scars fade away
According to the studies, light therapy can help in reducing skin issues like inflammation also it impacts on sebum production
#2 improves hair growth, thickness and make it shiner
However, lots of people fear that it can cause hair to grow in some different place. Well, there are no such things. The light therapy only improves the follicle hair activities which make the hair thick, much shiny and also boost the growth.
#3 Helps in metabolism optimization and improves energy level
The red light therapy holds the capabilities of developing the energy level. Apart from that, it is also good for melting the extra fat by improving the metabolism optimization in the body. Also, it's a good option for those who tried almost everything to get rid of excess fat, but they have not got any positive results. Red light therapy can help you to get the results you are looking for.
#4 Support fast recovering and healing
Red light therapy helps in stimulating ATP production which helps in restoring, maintaining, asking your body to energize, and also repairs. Not just that, it also helps in many other ways such as:
It helps in reducing the pain or discomfort that usually happen in joints, back or neck
It also helps in healing the wound
It also boosts up the recovery related to muscle
For those who want to enhance their athletic performance.
#5 Good for thyroid and issues related hormones
For those who have issues like thyroid and hormones, red light therapy can help in improving. Well, the thyroid is one of those things that affects man and women both. However, for getting complete recovery, the light therapy can help. Not just that, according to the recent research there is some evidence which also points out that the therapy can be useful for boosting the men's testosterone production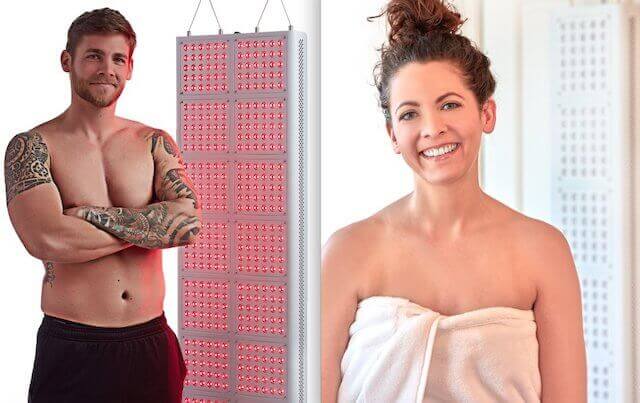 Everything that you need to know about what is red light therapy tanning
Well, different people have different kind of skin complexions. The range starts from pale white, olive, fair to black skin. However, the skin type depends on the different factors including the location as well as the genes. Lots of people like to have complete fair skin as it looks good and also attracts lots of eyes. Well, the scientific term says that people carry melanin which is responsible for the color change, but it also protects the skin from damages like skin cancer.
So if you are not interested in exposing your skin to the Sun instead of that you are opting for red light therapy tanning, then here are the points that you must remember!
Get your skin test done :
It's important to understand that skin tanning means your skin is going to face heat which can also cause some major issues. However, understand about your skin can help you in knowing how much heat can your skin tolerate. Well there are lots of options that you can choose for knowing the answer, such as:
a) There are online queries by which you can test your skin
b) Aloes there are lots of salons where you can know about your skin type and get your tolerance level
c) If not that, you can also do that by exposing your skin it sun and observe how much time does it take for starting the tanning process
d) The safe option, as well as the most recommends option, is or ask your dermatologist.
Don't forget to exfoliate and shave
For getting the best results, first, you have to exfoliate your skin so the dead skins can remove completely. After that, it also requires shaving as there will be no hairs left on your skin. The clearer your skin is, the better the tanning results you will get.
Avoid tyrosine contents in products
Lots of people use skin tanning products where the tyrosine's amount is quite high. Well, the chemical use for darkening the skin much faster which also lead to some major skin issues. However, there is no explanation of how skin will react or how much side affects you can face.
Before you start the tanning process, its essential take a shower as it will help your skin to relax. Also the impurity, dirt, chemicals, etc. will remove while bathing. It's crucial not to skip the bath, as it will reduce the chances of any skin of skin allergies or infections in the future. Also, you can take a shower once you tanning process does. It will help in keeping the temperature of the skin healthy.
Buy goggles for your eyes as it will protect your eyes while the tanning process is going. However, swimming goggles will also help, and it will assist in avoiding eyes irritation like issues
Not just your eyes need protection, but also your lip requires something, so the skin doesn't get dry. That's why you have to apply moisture on your lips to keep the skin hydrated. As you are, lips are the most sensitive skin that requires extra hydration and moisture, so it doesn't lead crack. You can go for the best lip balm you have as the chemicals will work as a shield.
Another most sensitive part is your hair scalp, before you start your red light therapy tanning, make sure you wear a shower cap and cover your head completely. It will protect the scalp and also avoid heat to harm your hair. Also, the shower scalp will keep the scalp dryness, and it will be hydrate because you have taken a bath so the hair will be wet.
Understand the terms of tanning
Well, there is two type of tanning, first is natural and the second one is using the bed. Both options have its plus points, whereas natural tanning can occur more damages. So when you decide to choose your option, make sure you are aware of the complete procedure.You can use red light therapy at home: here is what you should know
If you are not interested in going for a salon or somewhere else for these therapies then don't worry, you can do it at your home as well. For knowing how to use red light therapy at home, here is everything that will help you
Before you start, it crucial to understand that there are different types that area has not just in devices but also in the light as well. Different things have its effect, and for that, you have to understand their application as well.
What are the differences between red light, blue light or green light?
For getting the better results, make sure you understand different lights in the therapy and what use is for what. However, there are most commonly used lights for therapy is red, blue and green. Well, whereas red light highly recommends for fat burning, weight losing, skin treatments, etc. Blue and green are better performed when it comes to skin. Blue light helps in reducing inflammation and also eliminating propionibacterium acne which causes acne on the skin. On another hand, Greenlight helps in the calming skin and also helps in balancing the tones of your skin. Also, these lights come with different tools which can be in the form of the mask, the wand, etc.
However different application has their different use and steps that require in performing. For how does red light therapy work, first you should be aware of the step that you have to consider. If you are using the tools like mask or wands for face or another body area, then here are the steps that you can follow:
Step 1: before you start the process, make sure you clean your face and apply the product which can help in protecting the skin. Don't skip clarifying toner or if you have acne, use the cream for it. Also for skin aging, use vitamin C serum.
Step 2: Get your machine and turn it on. Before that, choose the mode that suits you. However different machines have its therapy options to choose from. So make sure you know different modes and what will be the results
Step3: massage the area slowly for 5 minutes. For getting better results, use it slow and cover the most area. If you are going for large areas which include legs or backside, keep the massage for 15 minutes.
Well if you are buying a panel for the red light therapy, then you should follow the basic steps. The panel comes with a cord that can easily install anywhere you like. You also get the device for hanging so find the suitable place where you want to hang it. The cord makes it easy to put the panel anywhere without worrying about if you get switch near or not.
After you get the first thing done, the next step is to stand there for the fixed time of period. However, make sure to take a bath before you go for the procedure. It's important to get clear skin as it eliminates chances of any skin risk. After you do, the next step is to take a bath one more time. So your skin can maintain its normal temperature. Use it for 3 or 4 weeks; divide it according to your requirement.
What else you need to know about red light therapy:
Red light therapy is still very new for lots of people. However, the therapy s effective but people are not extremely aware of what they should do and when. Also, there are lots of questions in peoples mind when they decide to go with the therapy. Well here are a few things that you must know as it will help you to understand the whole concept much better
What you need to do before you go for the therapy?
Nothing is needed before you start the procedure apart from the few basic things. It's also important to understand that skin is one of the most sensitive parts of the body. If you are going for face therapy, avoid wearing any makeup, instead of that use some basic serum for things like acne or aging. If you are going for full body treatment that is basically for skin tanning or fat burning, do take a bath. Also, make sure you clean your skin completely. It helps in preventing any skin damage and also boosts the result.
Red light therapy is safe or not?
Well, one of the biggest concern of the people when it comes to light therapy is – safety. Red light therapy is completely safe for everyone. For understanding why it's safe, it's important to know how it works in the first place. The light penetrates the skin tissue without hurting or causing pain. The light energized and help in stimulating which make the body to recover fast. Also, it boosts up the metabolism which helps in melting the skin far away.
When to do: how often red light therapy
The red light therapy is not for occasionally; it's more like commitment. The better easiest depends on how long you attended the sessions. There are lots of people who go for one or two times, and they want result fast. The therapy is effective, but for that it requires time. It recommends continuing the session for 3, 4 or 12 weeks. During the sessions, your body will start stimulating the blood circulation and the collagen production will increases. They help in removing any skin pigmentation and burn the extra fat which makes your body overweight.
How far will the result last?
Another question that people gave, well the result ultimately depends on the length of treatment you attended. Also, skin is one of the dynamic processes. It takes time to get a better result, but if there is something like a natural problem or something, then you can repeat the process of getting the result back.
What to know before buying a device for your home
Before you start your hunt for where to buy red light therapy, it's important to understand what to look when you are buying red light therapy for your home. There are different things that you need to understand. However, it starts with basic such as choose the right strength in energy and wavelength which decide if the light will be able to do penetrate the skin.
Especially, consider the wavelength as one of the most important factors as it has their benefits. After that, another part to focus on is the energy output which helps you in understanding how much power does your device can generate. It's also important to know as you can understand how much your skin cell is going to observe the heat. Last but not least, Transfer time will help in identifying the exact time of delivering the energy of your red light therapy device.

Red Light Therapy at Planet Fitness – Total Body Enhancement Machine for Fat Burning
Planet Fitness Total Body Enhancement machine is rapidly gaining popularity among fitness enthusiasts and with good reason. This technologically advanced machine employs non UV, near-infrared rays to promote weight loss. The red light therapy Planet Fitness offers also touts numerous other benefits in addition to the reduction of body fat. Improved skin with less cellulite, stretch marks and other imperfections–just to name a few. To achieve the "total body enhancement" that the red light therapy Planet Fitness provides, you will need to be consistent with the use of the machine.
But does the Planet Fitness Red Light machine really delivers on its promises? Find out below.
How Does the Red Light Therapy at Planet Fitness Work?
The red light therapy Planet Fitness has works in a simple way. The total body enhancement procedure typically involves the following:
The Planet Fitness red light machine is an enclosed cabin similar to a tanning booth. You step into it, onto a vibrating plate and you are surrounded by red light therapy bulbs. The non UV light targets your whole body. The booth also plays music to make it an enjoyable and invigorating, yet relaxing experience.
The combination of vibrations and red light therapy is what makes Planet Fitness Total Body Enhancement machine unique. The two work together to stimulate muscle activity and circulation.
There are 4 different programs you can use on the machine. The red light therapy Planet Fitness has is suitable for beginners and pros alike.
Red light therapy targets cells that store fat and stimulates them to release their stores. Complemented with varying levels of vibration, the Planet Fitness red light machine makes an effective ally in weight loss.
Daily usage, combined with proper nutrition and exercise, will lead to weight loss and toned body.
The Benefits of Red Light Therapy Before and After Your Workouts
This machine could be a great tool to use if you tend to lack energy before your workout routines. The red light therapy and vibration combination can help your cells release ATP, which is short for adenosine triphosphate. This is a form of energy that your cells create, so you will feel ready to tackle even the toughest workout when you step into this booth before you get started.
In addition to giving you energy before your workout and helping to improve your physical performance, red light therapy can also help you after your workout is complete. That's because this type of light therapy could support muscle recovery after you exercise, and it can also help reduce inflammation and joint pain, while improving your sleep, which is an integral component of the healing process as well.
This all circles back to fat burning. Think about it: the more energy you have before a workout with the help of red light therapy, the more intense your workout routine can be. What might've otherwise been a low to moderate intensity workout can become a high intensity workout that will allow you to burn through even more calories and fat than you would during a typical workout session at the gym. When you have the additional energy necessary to push through more reps or increase the amount of time that you spend doing cardio, you can begin seeing muscle building and fat burning results even more quickly.
If that energy is sustained even after your workout is complete, or if you opt to energize yourself with the help of the Total Body Enhancement Machine at Planet Fitness after your workout, you can even continue feeling great for the rest of your day. The more energized you are, and the more physically active you can be for the duration of the day, the more fat and calories you can continue burning through that activity. For this reason, using the red light therapy machine during your morning workout is a great way to give yourself a boost of energy that will allow you to continue going strong long after your exercise routine is over.
Giving Red Light Therapy a Try at Planet Fitness: What to Expect
Are you a member at Planet Fitness? You might have already seen the Total Body Enhancement Machine while you were there for your workout session!
Basically, this is a booth that is a lot like the typical tanning booth that you may have used in the past as well. So, in that sense, there aren't any surprises. However, unlike tanning beds and booths, the Total Body Enhancement Machine pumps out red light through its bulbs. So, even though the booth itself might be large and maybe even a little intimidating at first glance, there really isn't any mystery behind it after all.
You Can Also Enjoy the Perks of Red Light Therapy at Home!
Of course, you don't have to use Planet Fitness red light machine to reap the benefits. Most people don't realize that in-home red light devices are just as effective–and they help save time and money. For instance, take the MitoMAX Full Body Red Light Therapy Device. This device is designed to provide clinical potency to any user. The devices are conveniently used in home settings but feature enough power to give you the results you need–simply by using the lights for 4 to 5 minutes daily.
More on the Benefits of Red Light Therapy
All you need to know about the efficiency of red light therapy is in the numbers. The wavelength of visible light spans the spectrum from 400 to 700 billionths of a meter or 400 to 700 nanometers. Red light at wavelengths of 630 nm and up penetrate the skin at depths of up to 8 to 10 millimeters.
Once your body absorbs the red light, it converts it into cellular energy, stimulating various metabolic processes along the way. Once absorbed, the body converts light into cellular energy, which stimulates various metabolic processes. Collagen and elastin production increases and cellular mitochondria release more energy in the form of ATP, which better equips cells to function at optimal levels.
In red light therapy machines, LED lights are used to emit the light at the desired wavelength. This ensures that the bulbs generate little to no heat, and also makes these devices energy-efficient. LEDs are eco-friendly in comparison with fluorescent or incandescent bulbs and consume far less electric energy. Red light therapy has the potential to:
Promote weight loss
Repair sun damage
Even out skin tone
Reduce the visibility of wrinkles and fine lines
Heal acne and other types of blemishes
Accelerate wound healing
Reduce inflammation and pain
MitoMAX Full Body Red Light Therapy Device
Many consumer-friendly red light therapy devices are compact. As a result, they are only capable of treating small areas of the body at the time. On the other hand, the rectangular MitoMAX panel spans an area of approximately 36″ X 8.25″ X 2.75″, which enables you to receive treatment over larger body areas simultaneously.
The panels have five arrays of 200 LEDs emitting light. You can choose between 660 nm wavelength, 850 nm wavelength, or a combination of these two wavelengths. Each panel is constructed using sturdy polyethylene and comes equipped with rear fans designed to keep the arrays cool and extend the lifespan of the bulbs.
The panel is can be easily fitted on any door with the help of the included tools. The adjustable pulley that's provided ensures you set it at the right height. The device also has a 10-foot, three-prong power cord. Along with the unit, you get a convenient programmable timer and protective eye goggles. The Joovv Light Therapy Panel comes with a 60-day free trial and a 2-year manufacturer's warranty.
The user-friendly red light system merely requires you to hang the panel, plug it in the nearest wall socket and turning it on. Three to six weeks of regular usage and you'll see a positive change in your body.
What are the benefits of using Planet Fitness red light therapy machine?
Red light therapy might sound similar to ultraviolet radiation treatments, but there are a few crucial differences. Devices that use red light therapy, such as the Planet Fitness Total Body Enhancement machine, are non-invasive, extremely efficient, and above all- a convenient way to lose weight and have better-looking skin. After all, not only that this innovative device stimulates loss of body fat, it also gives your skin a youthful glow.
Unlike tanning beds which this device resembles, the Planet Fitness red light machine doesn't use harmful UV rays to achieve results. Red lights are a safe alternative to tanning- with many added benefits to boot! While tanning beds can rapidly age the skin, red light therapy will make it firm and radiating.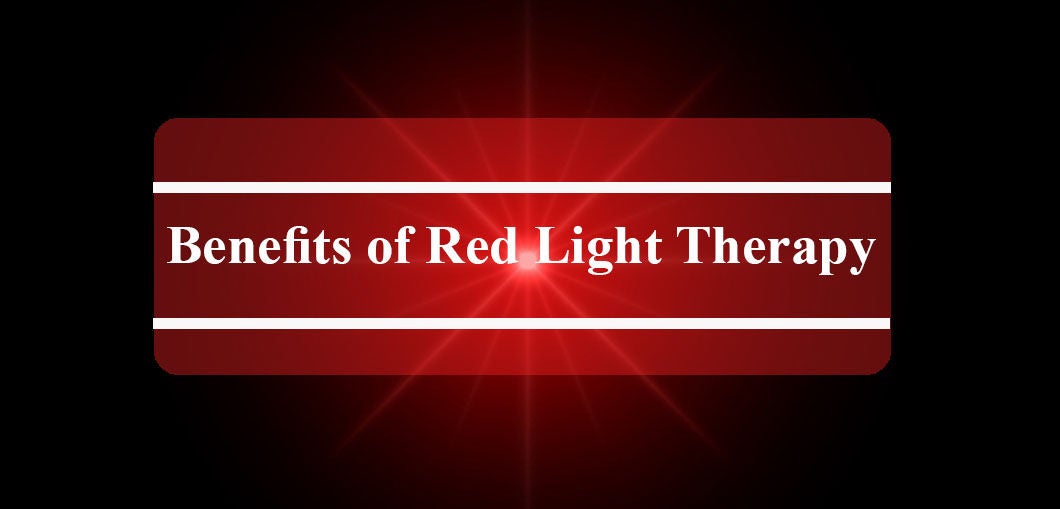 Tanning beds can trigger certain allergies, especially for individuals with sensitive skin and those frequently use these devices. With red light therapy, you get none of the downsides, but enjoy a far greater number of benefits.
Reasons why you must switch to red light therapy treatments
Researchers have shown that UV rays are incredibly harmful, especially when exposure to them is higher. They increase the risks of melanoma, which is one of the deadliest forms of skin cancer. While Vitamin D that sunlight provides is important for our well-being, they're not worth the risk of cancer. On the other hand, red light therapies can give us all that without exposing us to potentially deadly side-effects. Of course, it also doesn't hurt that red light therapy stimulates the body's mechanism to lose fat. And as red light therapy for weight loss does not rely on UV rays, you can use it as much as you needed without any fear.
In addition to promoting natural weight loss, the Planet Fitness Total Body Enhancement machine is convenient to use and gives relief to aching, strained muscles. As a result, this red light therapy device makes a great addition to your usual workout routine. After a session in the gym, just pop in the total body enhancement booth for a few minutes of fat-burning, muscle-relaxing therapy. You need just a few minutes of treatment sessions a day to achieve the best possible results. The best part? It comes with no side effects.
Weight gain is usually linked with the formation of cellulite or stretch marks. For many, these skin imperfections are a big burden, but you'll be happy to know that red light therapy can help with that, too. This revolutionary technology makes your skin firm and promotes healing, leading to fewer imperfections and less pronounced stretch marks. Red light therapy is regarded as the new form of anti-aging technology because of its numerous positive effects on the skin.
Customer reviews on red light therapy at Planet Fitness
As expected, most users who have tried out Red light therapy at Planet Fitness recorded modest but continual loss of weight, with most reporting a significant drop in weight after 4-7 days of treatment. While some are still skeptical about the results they get from the therapy, virtually everyone reported that they've notices their skin looking better within 48 hours of using the therapy. And, considering that the red light therapy Planet Fitness offers is available to all of the users who have certain memberships, it's a cost-effective way for them to get the red light benefits without investing in their own home device.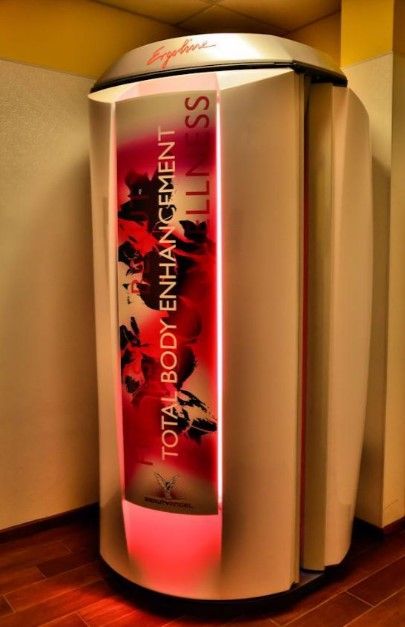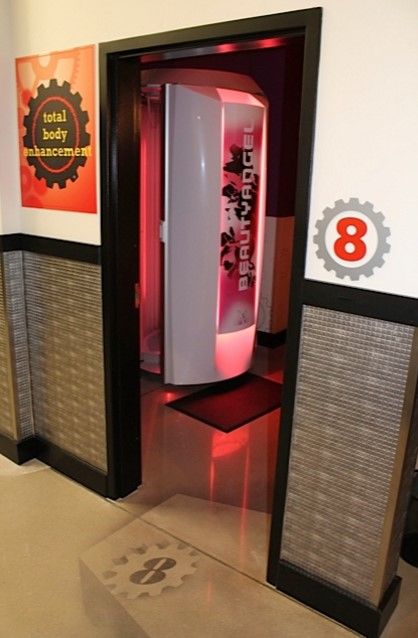 ​Total body enhancement red light therapy machine at planet fitness. Image credit: Planet Fitness
Conclusion
Even if you are still skeptical about the benefits of red light therapy at Planet Fitness, the fact that the place offers a money-back guarantee makes it worth your time. After all, you have nothing to lose and so much to gain! The vibrating effect of the LED therapy device makes the whole process very soothing and comfortable, even if you have the most sensitive skin. Individuals who have skin conditions prior to the LED therapy treatment even recorded some levels of improvements in their skin condition. Even if you look beyond the potential for weight loss, you'll see that the Planet Fitness Total Body Enhancement machine can give you the look you've always dreamed of.
Other red light therapy products for weight loss you may like: